How to Pick the Best RPA Tools for Your Business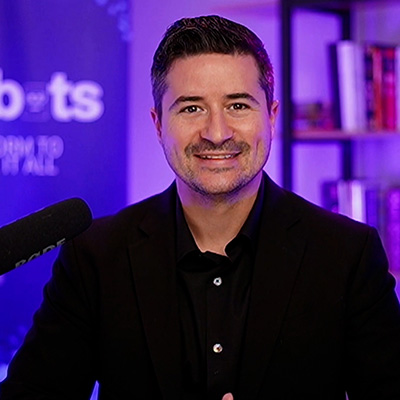 by Jason Dzamba - October 29, 2021
The power of RPA tools, like OpenBots Studio, is their ability to scale a business with around-the-clock precision. Additionally, it improves productivity by relieving your team from tedious tasks that get in the way of valuable work. But what's the best way to get there? 
A long-term automation strategy requires tools to support and amplify your RPA. If you're already on an RPA platform, ask yourself if it's genuinely helping you scale. Choosing the right one will dictate the success of your program. 
In this article, we provide a broad overview of the leading platforms and RPA tools on the market. By the end, you'll understand the tools needed to launch a program from scratch or enhance your existing one.   
RPA Tools Built to Scale Your Business 
A critical aspect of robotic process automation is that there is a difference between an RPA Platform and RPA tools. You'll need both to build a digital workforce.  
It's easy to get caught up in a platform's naming conventions or list to tools available, but they provide similar functionality to build, manage, and run your bots.   
For simplicity's sake, think of the platform as the "house" where you store all the nifty tools. To use RPA, you'll have to select a house and choose tools based on your automation goals and the specific needs of your business.
The RPA industry is changing—new licensing models like zero-bot licensing are drastically cutting the cost of automation ownership. If you want to know how this impacts your budget, reach out for a free automation consultation. 

UiPath is an end-to-end RPA platform used to manage, deploy, and optimize business automations. It's built for enterprise and has a host of tools available, which fall into four main categories: discover, build, manage, and run. They have both on-premise and RPA in the cloud.   
Discover
Automation Hub is their tool to discover which tasks are feasible to automate. It helps you manage the rollout of your automations across your organization by crowdsourcing ideas from your team and collaborating with your team in a centralized location.   
Their process mining tool analyzes data from applications like an ERP or CRM to learn the best processes to automate and their impact. You're able to export information from Automation Hub into the process mining tool to streamline the process.     
Task Mining scores tasks on how easy they are to automate and uses AI to recognize patterns that can be exported into their bot builder, UiPath Studio. Task Capture documents attended and unattended processes and speeds up subject matter experts and Center of Excellence members (COE) task evaluations. 
Build
UiPath's bot builder is called Studio. It comes in two forms.  
Studio is designed for an experienced developer. They can build and test their automations on various applications like SAP or mobile and can use APIs to connect with more third-party applications, platforms, and tech. Studio's drag and drop commands and recorders allow fast automation without complex coding.   
StudioX is designed for a citizen developer or a business professional with a minimal coding background. If you have experience creating a macro in Excel, you'll be able to develop simple automations using StudioX. For teams that don't have developers available, this could offer a handy solution.   
Manage
Orchestrator is where you'll manage the bots that you have running. You can schedule them to run around the clock and monitor status.  
If you're looking for a cloud option Automation Cloud is a fast way to get into RPA. It's secure, quick, and gives you access to the tools to builds automations quickly. 
Test Suite is a tool that helps you monitor the quality of your aut0mations, from testing to defect history, all with a comprehensive reporting. 
Run
UiPath allows you to run attended, unattended, and test bots.  
Employee's activate attended bots that work in tandem to assist with manual, repetitive tasks that are time-consuming.  
Unattended bots work without the assistance of a human worker, running in the background handling data-heavy processes. They can also check in with your team when there's questions or feedback is needed through the Action Center. 
Bot-Licensing Model
UiPath has licenses available for all the tools mentioned earlier. It's important to note that the platform uses a per-bot licensing model, meaning you'll have to pay for each bot that you run.  
Related Article: Why the Days of Licensed Commercial RPA Software Are Numbered! 
This model has been standard in the RPA industry for a while, but there are other options that we'll discuss as well. 
Automation Anywhere's cloud-native platform, Automation 360, allows companies to implement RPA without using the complex infrastructure of other legacy RPA systems. The platform is divided into 4 categories: Discover, Digitize, Automate, and Optimize and have RPA tools for each one.  
Discover
Discovery Bot is a built-in tool used to uncover processes that are most likely to have an ROI in your organization.   
Some features are recording activities from your staff and compiling them into lists. You can plan your automation schedule by prioritizing high-quality opportunities and targeting inefficiencies with current processes.   
After you document a task, Discovery Bot helps you convert it into a prototype. It also comes with a handy crowdsourcing feature to get ideas from your team. 
Digitize
IQ Bot is an intelligent document processing tool (IDP) that converts structured and unstructured data from a document into a digital format.   
It combines various technologies like artificial intelligence, machine learning, NLP, and others to "intelligently" process documents—hence the IQ in the name.   
IQ Bot can pull data from simple and complex documents and integrates directly into the Automation Anywhere platform. The tool follows four steps to achieve data accuracy: pre-processing, classification, extraction, and post-processing.  
Automate
RPA Workspace is the core of the Automation 360 platform. It's 100% cloud-based and is used to automate processes securely. It integrates with modern web applications and older legacy systems for streamlined flexibility.   
You can automate right out of the box with templated commands and develop customizations that suit your business needs. You can schedule bots and monitor their status via remote orchestration from anywhere.     
It's suited for business users, tech-savvy "citizen developers," and professional developers alike. The no code, low code environment is user-friendly and can be extended by adding custom code for bot development.    
Optimize
What is the data from your RPA telling you? Find out with Bot Insight.  
Bot Insight is a real-time analytics tool that comes native to Automation 360. It helps monitor your bot in real-time. Gain insights from your initiatives and make decisions to improve the ROI of your bots.
Related Article:  Why RPA Implementation Parters Are Expanding to New Platforms
The data gathered by Bot Insight includes the health and performance of your automatons, as well as insights linked to your KPIs.   
Data is cloud-based, meaning it's available anywhere and at any time on mobile devices and sports easily digestible data visualizations. 
Bot-Licensing Model
Automation 360 comes with a 30-day free trial. Pricing is hard to find on their website, but their platform typically charges per tool that you need. The licensing model is like UiPath in that you'll have to pay for each bot that you have in production. An interesting thing to note is that the bot-to-processes ratio is usually higher with Automation Anywhere.     
Blue Prism is a digital transformation portfolio of products designed to help you achieve your automation goals. The RPA tools they offer are wide-range, from assessing processes to managing the lifecycle of business processes.  
The Intelligent Automation Platform (IAP) combines robotic process automation, artificial intelligence (AI), and machine learning (MA) to automate tedious tasks to make your business faster and more flexible.  
Discover
Process Assessment demonstrates the value of business automaton and potential ROI. The purpose of the tool is to answer the question: "what can I automate?" Create an automation pipeline around the most beneficial opportunities. 
Process Intelligence is an end-to-end tool used for task mining, monitoring, and maximizing the processes that are in production. 
Design

 
Design Studio is where you'll build your automation workflows. No technical or coding knowledge is required, and the drag-and-drop building makes it easy to build bots rapidly.   
Manage your digital workforce in the Control Room by assigning bots to specific processes, managing work volumes, and gauging performance metrics with real-time accuracy.   
Wireframer and Capture are available to enhance design capabilities and turn process definition documents (PDDs) into viable automations. 
Deliver
Blue Prism Cloud is a SaaS cloud platform separate from IAP that delivers automations from the Microsoft Azure cloud. It's usage-based and has "burst" options available to scale-up automations volume when needed. With this option, the Blue Prism team will manage your entire digital infrastructure.   
Robotic Operating Model (ROM) is Blue Prism's implementation framework for launching RPA programs. The methodology integrates within an organization's existing change management system and comprises seven foundations: Vision, Organization, Governance and Pipeline, Delivery Methodology, Service Model, People, and Technology.
Related Read: Three Steps to Starting a Successful RPA Program 
Automation Lifecycle Management (ALM) is a model used to scale automations using Wireframer and recyclable templates. It simplifies process definition activities to create enterprise-ready automations quickly.   
Bot-Licensing Model
Blue Prism follows the trend of Automation Anywhere and UiPath by using a bot-license model. They offer a 30-day trial for the Intelligent Automation Platform (IAP) and specific licenses based on what tools you activate and how many bots you're running on their platform.   
The OpenBots Platform is a full-feature set of RPA development tools on parity with the leading platforms. It has on-premise and cloud solutions and is a versatile option for both mature programs and ones just getting started with RPA.  
Discover
OpenBots Discovery is a SaaS process discovery and analysis tool used to uncover automation candidates and their potential ROI. You're able to analyze one process at a time to determine their complexity and create an automation backlog based on your business goals.  
Build
OpenBots Studio is a core RPA development tools to build unattended and attended automations. It comes pre-loaded with over 150 commands, which makes it a breeze for a novice to build automate scripts right out of the box. For advanced developers, it gives complete control to develop custom commands in C# as well as connect 3-rd party tools.  
Run
OpenBots Agent acts as a bridge between OpenBots Studio and OpenBots Server, allowing interactions to take place. It's tied to your bots and runs on a virtual machine, the bot will perform its tasks from there. Agent is available for on-prem or cloud.  
Manage
OpenBots Server is the orchestrator to manage the bots you build in Studio. You'll host, schedule, and launch automations within this centralized tool. It's built on enterprise-grade architecture for optimal speed, security, and scalability.
Related Read: Which Processes Can Be Automated Using RPA: Top Use Cases 
OpenBots Cloud Server allows you to host and orchestrate your bot agents from the cloud anytime, anywhere. This includes running, scheduling, and reporting your automations. You can scale your bots up or down to match work demands, won't have to pay for unused licenses, and is 100% serverless with automatic upgrades.  
Documents
OpenBots Documents is a powerful, intelligent document processing tool capable of reading structured and unstructured data used in automations. Its AI and machine learning engine trains itself over time to improve data accuracy through a six-step process: Document Submission, Digitization, and OCR, Classification, Extraction, Validation Station, Validation.   
Zero-Bot Licensing Model
A challenge many businesses have with using some of the other platforms is the "pay-per-bot" model that eats up the RPA budget.  
OpenBots solves this by being first enterprise RPA platform with zero-bot licensing. By removing pay-per-bot costs, you can build unlimited automations and have the budget to develop and maintain them properly. 
Total Cost of Ownership of Robotic Process Automation
As you've noticed, the platforms that we mentioned all offer powerful RPA tools to build and develop your digital workforce. But what business really want to know when they're considering these RPA tools is how much it will cost them. 
Unless you have unlimited cash (and don't mind spending a bulk of it on unnecessary licensing costs), choosing a platform with zero-bot licensing, like OpenBots, is a wise decision.  
The first few bots, if developed correctly, will have a tangible ROI. But, as you add automations, the per-bot-licensing model of some of the platforms mentioned will hinder your ability to scale.  
If you need help deciding which RPA platform is best for your company, schedule an automation consultation with our team. We're here to help.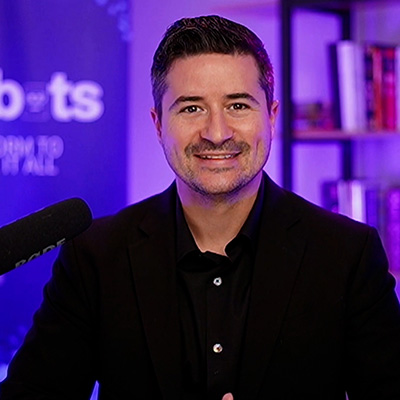 About Jason Dzamba
A productivity strategist and host of Inside the Bots Podcast, Jason uses a process-driven approach called Day Design to help leaders optimize their actions and achieve their most important goals. His creative outlet is painting abstract art and producing music. He lives in Miami, Florida, with his three kids.
Recent Posts
Related Blog Posts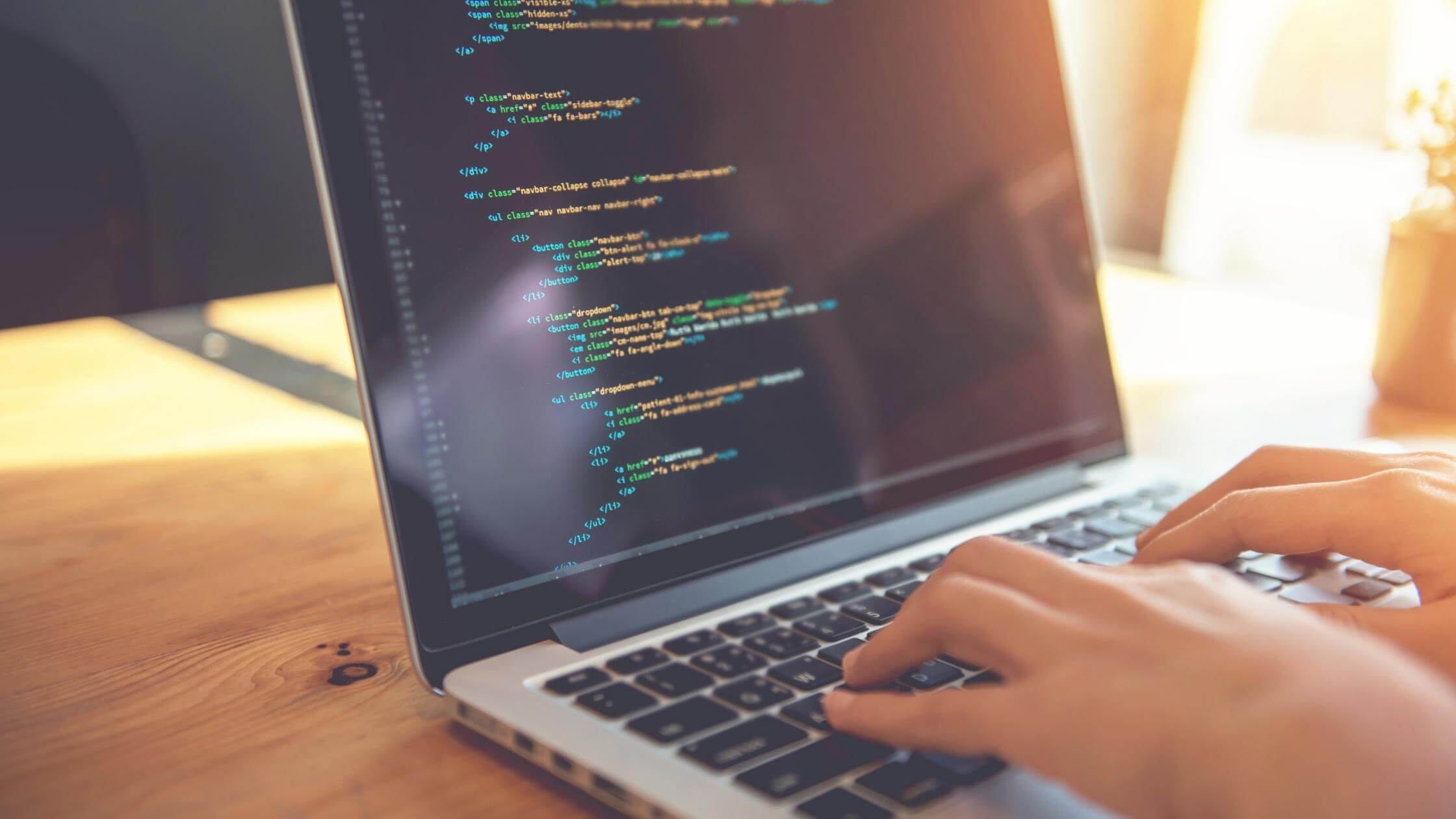 Interested in workflow automation? This article covers citizen developers RPA challenges and benefits. After reading, you'll be ready to improve your RPA program, starting with…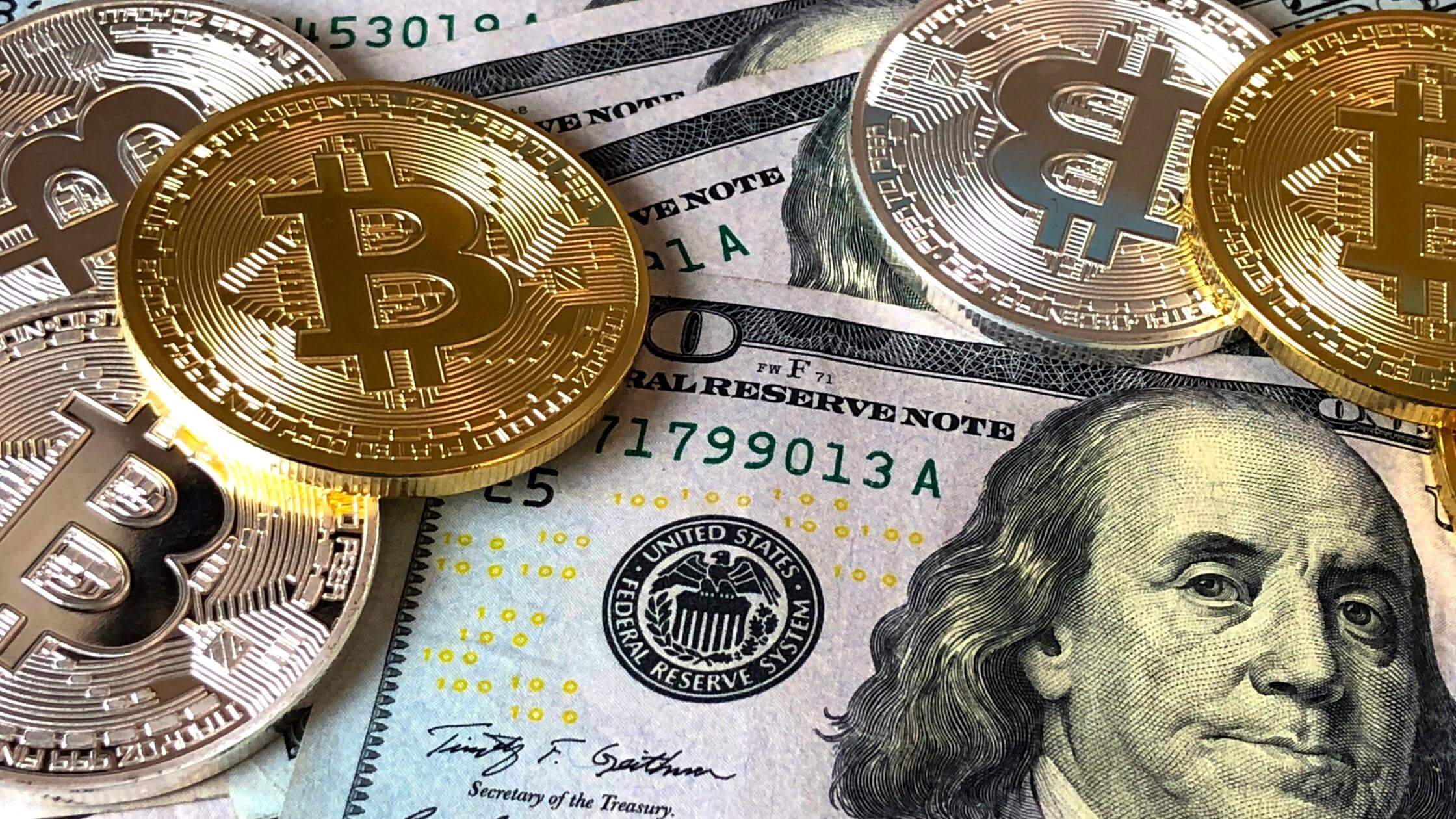 Are you interested in using robotic process automation in financial services? In this article, we'll cover the top objections to RPA in financial services, starting with…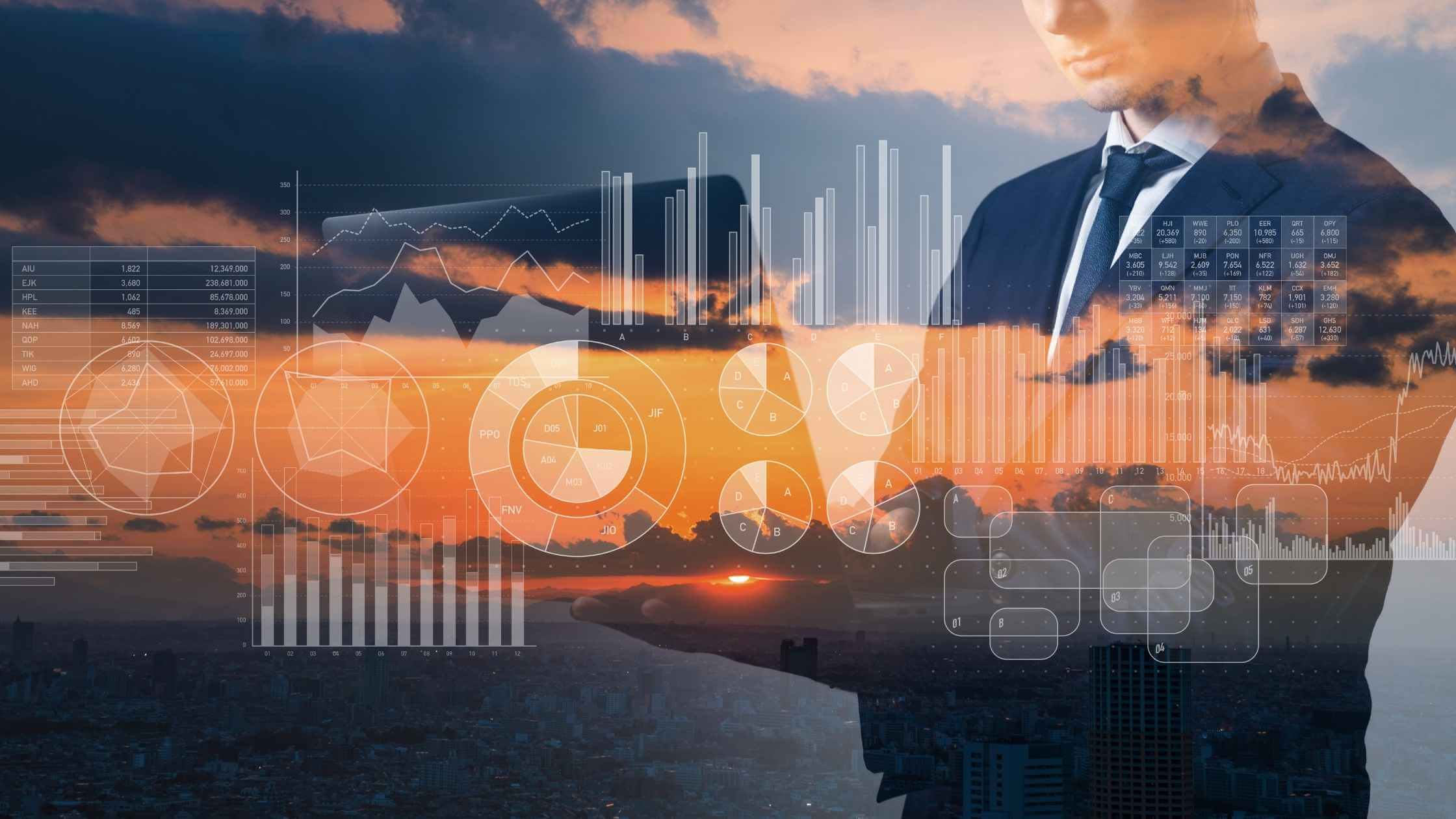 RPA programs have been in the market for a long time, and now they're becoming mainstream. Do you know the three essential steps to run an RPA program…