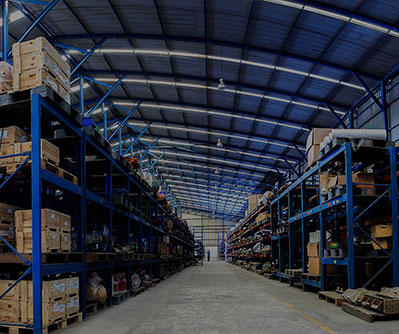 With the recent and sudden changes in supply and demand, manufacturing operations are being disrupted in unprecedented ways. Manufacturing companies have been using physical automation on the production floor for years, but agile organizations are now implementing Robotic Process Automation for back-office and organizational tasks to stay competitive and keep up with shifting consumer habits.
RPA can transform productivity and bring new efficiencies to manufacturing organizations by eliminating the "friction" from processes typically performed manually, such as payment processing, procurement, and the digitization of paperwork.
Financial operations pose particular challenges in the manufacturing industry, growing more complex and chaotic as the company's orders increase – especially for businesses operating on a global scale. Having a digital workforce can help keep the process moving to reduce errors, bottlenecks, and downtime. Some of the world's largest manufacturers have already leveraged RPA to streamline their finance and accounting functions, including:
Reconciliation
Invoice distribution
Vendor management
Payment matching and processing
Notification of overdue invoices
Sales order management
When applied to supply chain management functions, RPA can reduce cycle time while increasing speed, capacity, and order efficiency. Manufacturers using RPA have seen average savings of 30% when applying RPA to supply chain management activities including invoice and contract management, inventory management, freight management, and supply and demand planning. With the ability to help organizations monitor their production capacity and inventory levels in real time, RPA enables more efficient operations across the entire supply chain. And since RPA bots do not store any data, all customer, supplier, and company information is kept secure throughout automation, supporting industry regulatory compliance measures.
Another vital component of a successful business is customer satisfaction, but unreliable customer service management practices and manual process handling can lead to errors and delayed response times, leaving customers unsatisfied. RPA can play a major role in preventing these common challenges and enhancing the customer journey. RPA implementation can streamline processes critical to customer satisfaction by up to 60%, including order processing and fulfillment, delivery tracking, and purchase order creation and management. RPA bots can also send employees reminders to follow up with customers and alert employees if a customer has raised a complaint.
RPA can even be deployed in front-office functions by using attended or "desktop" bots for improved customer communication. It is common for customer care representatives to navigate multiple systems to manually access data while helping a single customer. Desktop automation bots can quickly pull up data and present it to the employee so they can better serve their customers while avoiding long hold times and data errors.