RPA as a Service: 5 Benefits of Using Openbots vs. UiPath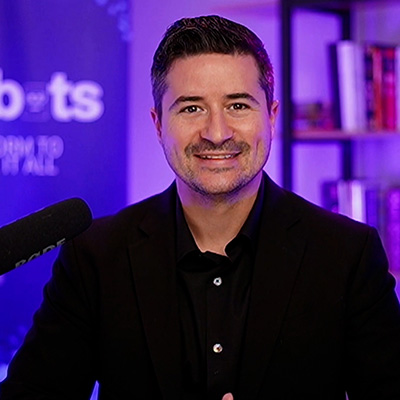 by Jason Dzamba - June 1, 2022
There is uncapped potential with those who can offer RPA as a service. But how easy is it to offer RPA as a turnkey solution? What platform should you use?  
Meeting a client's needs is challenging with traditional RPA tools. The bot licensing fees limit the ability to build automations at scale. When you get past a certain point, the costs exceed the value of the bots.  
Partners who can solve this dilemma will win big. 
"Organizations have been looking to do RPAaaS or RaaS (robot as a service) for years. After crunching the numbers with the legacy license heavy platforms, they gave up on these aspirations because the margins were non-existent once clients scale. With OpenBots, they're able to run these models because they don't have to double platform costs every time they double the number of bots they build for clients" – Savannah Bell, Director of Strategic Alliances, OpenBots.
Enterprises want to change their business radically, but how can they digitally transform if it kills their budgets? For many leaders, they'd rather sit tight until better options emerge.   
That time is already here, but most leaders don't know it yet.   
If you're an RPA services provider who wants to win the most clients in the coming years, keep reading. This article covers the benefits of OpenBots compared to UiPath as a lucrative vehicle for RPA as a service.
Watch Inside the Bot episode: RPA as a Service
What Is RPA as a Service?
Many enterprises new to automation don't know how it works or have the resources for proper RPA implementation.  
They may not have an internal IT team, and if they do, they don't necessarily want to allocate resources to training on a new platform. Why would they if they could work with a partner who handles everything at a fraction of the cost? 
Related Read: Why RPA Implementation Partners are Expanding to New Platforms 
There is a massive opportunity for serving the mid-market. The interaction between cost and time is where RPA as a service is very attractive to these companies.   
They haven't spent the last five years developing bots on legacy platforms, making them receptive to fast and cost-effective solutions. All they need is a helping hand to get started. 
Next is why using OpenBots can help you be that helping hand.

1. Build Unlimited Bots with No Extra Fees
After you build a bot in Studio, you have to use an on-prem or cloud-based server to orchestrate it. There is a charge to do that on most traditional RPA platforms like Blue Prism and Automation Anywhere.   
UiPath used to charge for orchestration, but they are taking a step in the right direction by removing these fees. Still, they have complex license structures, and when you do the math, the cost is approximately $10K annually per bot. 
"RPA should not bottleneck at 5 bots but 90% of the time it does, because of license restrictions. We encourage clients to not just look at what their first 1 or 2 bots will cost, but what the program will cost when they scale to 10, 20, 50 bots. If the platform costs double every time the number of bots doubles, it's not a scalable model." – Savannah Bell 
OpenBots does not have a pay-per-bot licensing model, which means you can build as many bots as you want without extra fees. All you need is a Cloud Growth, Cloud Enterprise, or On-Prem Enterprise plan, depending on your client's infrastructure requirements.  
Pricing is highly affordable and is 60% to 70% less than the other platforms.  
Compare the plans and all the tools available on the OpenBots platform. 
2.
Maintain Higher Profit Margins
There is a massive opportunity to white label solutions on top of OpenBots and resell them.   
Regardless of your vertical, the affordability of the OB model is a game-changer for creating custom RPA tools for your clients.   
One provider might have a better marketing engine and get more clients because they have awareness. The success of your product is on your shoulders, but the financial incentive is already there. 
"DigiBlu has been providing RPA implementation and operations services to large enterprises for many years. Problem is, as they scale, they typically buy new licenses for new processes without first utilising their existing robotic capacity. Also, the traditional license model isn't well suited to meeting variable demand or once-off projects, a data migration say, nor does it make sense to buy a license to serve an infrequent task. That's where the OpenBots consumption pricing model wins, making RPA cheap and accessible to smaller organisations and for large organisations handling lower volume or infrequent tasks. From DigiBlu's perspective, we can tailor Automation-as-a-Service offerings." –Steve Burke, Founder and Chief Executive Officer, DigiBlu
That's the beauty—you can be creative with how you price your solutions.   
Because OpenBots pricing is so lean, you can keep a higher profit margin and, at the same time, extend significant savings to your end client.   
Thank you, zero bot licensing! 
3. Only Pay for What You Use
Partners need to provide creative solutions to maximize and optimize licenses.  
Unfortunately, there's no great way to do this with traditional RPA vendors. Getting discounts by purchasing bulk licenses helps but still works out to be a pay-per-bot experience.  
OpenBots helps you circumvent these usage challenges.   
You're not charged per bot, meaning there's no licensing fees for individual automations. If you develop 1,000 bots, you pay $0. (Imagine the price tag for that kind of scale on legacy platforms).  
If you only have automations running 40 or 50% of the time, that's OK—you only pay for what you use, not what you develop.   
 4.
Share Resources Across Multiple Machines
One limitation of UiPath is that you have no way to share these assets across multiple machines. Their orchestration is machine-dependent and can't store file-based assets.  
This may be less of an issue for organizations just starting with RPA. RPA mature Enterprises, however, that want to maximize resources across many virtual machines are not able to do this seamlessly. 
Related Read: RPA Development Process – 7 Tips on Starting with OpenBots Studio  
OpenBots differs in that it is not machine-dependent. It allows you to share assets and resources across multiple machines, ensuring you get the most out of what you build, regardless of the infrastructure.   
Yay for building the right thing once and leveraging that asset across your entire organization! 
5.
Offer Flexible Scaling Options 
It's easy to get an ROI with a few processes but helping your clients truly scale will take more automations than that. We're talking about digital transformation, not digital moonlighting.   
Flexible scaling is the gateway.  
It takes more time to fine-tune processes on legacy platforms since every consideration has to undergo a cost/benefits analysis. Can we afford to test different bots? How long will it take? How much do we need to invest?   
Don't lock RPA programs in a cage. The licensing makes it too expensive to make a mistake automating the wrong processes. Radical transformation opportunities are lost. 
RPA was developed to help organizations become more efficient and make more revenue, not be a money pit. Every company needs the latitude to experiment and see what works for them—they're all different.  
OpenBots gives them the flexibility they need to win. The organization will like the outcome, and the CFO will be excited when they review the balance sheet. 
Organizations Hire RPA Service Companies for Results 
You're doomed if you're trying to build it with legacy platforms. Bot-licensing kills your ability to scale before you get out the door. There is a huge opportunity to power your RPA as a service with OpenBots. You can:  
Run as many bots as you want
Easily test and optimize processes
Have higher profit margins
It's no secret that some platforms do things better than others. Offering multiple RPA tools is where partners have the advantage. They can customize not based on a platform's constraints but on the outcomes they will deliver.  
Are you ready to partner with us? Become a Certified OpenBots Partner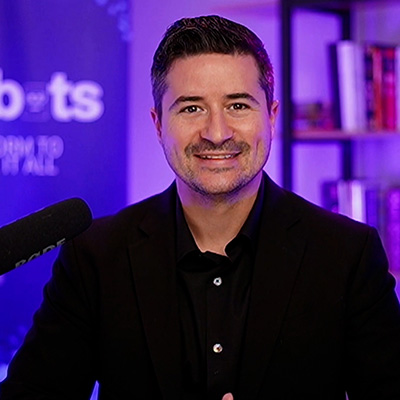 About Jason Dzamba
A productivity strategist and host of Inside the Bot Podcast, Jason uses a process-driven approach called Day Design to help leaders optimize their actions and achieve their most important goals. His creative outlet is painting abstract art and producing music. He lives in Miami, Florida, with his three kids.
Recent Posts
Related Blog Posts
Leaders who want to innovate should ask themselves how they can embed innovation in everything they do. Learn Cristina Duta's perspective on adopting intelligent automation…
We can break intelligent automation into two components: task automation and document processing. Read this post to understand how they work together… 
If your company is using enterprise intelligent automation, there are a few things you should know to develop a better strategy. Traditional RPA is becoming…