Why Your Enterprise Needs an RPA Migration Tool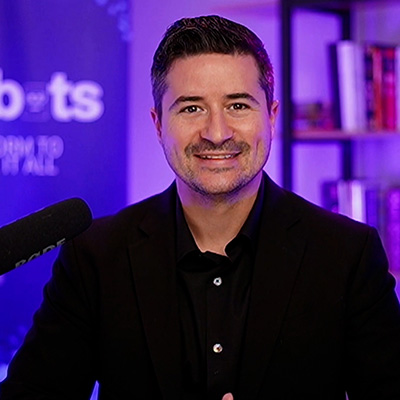 by Jason Dzamba - April 27, 2022
With the release of the Ninja enterprise utility, now is the time to reevaluate using an RPA migration tool.   
Companies using enterprise automation technology—UiPath, Blue Prism, and Automation Anywhere—know how expensive bot licensing is. Legacy platforms like these charge licenses for each bot, which places a threshold on scaling.   
The painful realization to many is that the expense of RPA exceeds the benefit. Is there a way around this problem? Enter Ninja, a new feature only available on the OpenBots Enterprise RPA+(plus) platform.  
Ninja simplifies migration by transferring existing automations to OpenBots. The time saving is a 60% reduction of effort compared to manual line-by-line coding with a developer.  
Once you move your bots over, the zero-bot licensing frees you from costly licensing fees. This move saves 60%-70% annually on your automation spend.   
This article covers why the Ninja RPA migration tool is a logical choice for enterprises to cut migration times and annual RPA spending drastically and the three components of migration.  
RPA Migration Tool for Enterprise Automations 
What type of companies are great candidates for RPA migration? Fortune 500 who want to improve their efficiency across many operations and processes.   
They are well-versed and experienced with robotic process automation and have hundreds of bots running on a legacy RPA vendor. Enterprises like these have a common issue—astronomical licensing fees.  
The technology on most RPA tools works well. The underlying pay per bot model and user licenses are soaking up all the ROI. Many leaders are asking how they can save their RPA programs from them.   
You can get quick wins with low-hanging fruit when automating processes, even with legacy RPA vendors. 
Things fall apart when you start scaling up the number of bots which doesn't make sense when the cost exceeds the return. This is the irony of RPA.
Migrating from Legacy RPA Platforms
The Ninja utility is getting the attention of major Fortune 100 retailers who want to migrate from legacy automation software. The time savings is the initial hook, but what seals the deal are the annual costs savings once moved over to OpenBots.   
RPA contracts often tie up larger organizations and don't allow them to migrate whenever they want. A trend is to use a multi-vendor strategy to migrate select automatons when the time is right.  
Migrating bots has historically been done manually by a developer. It's tedious, prone to human error, and complex. The process also takes a long time to do correctly.  
Ninja transfers the underlying command structure of automations from one platform to OpenBots, like translating one language to another. It cuts times by 60%, which is unprecedented in RPA migration.   
Process Analysis
An organization using automation technology will most likely have many bots in production. 
Analyzing what those bots are doing is step number one. It's a human job to understand what that automation is intended to do and how it functions using process analysis.  
OpenBots handles this with Discovery, a pre-production tool designed to map out processes and their expected ROI.   
Typically, each bot has a document that needs to be examined. This can get tricky if you have automation in production for a few years. New developers can step into the mix to figure out exactly how the automation works and the input it needs to function.   
Some pieces can be missing, so there's also with that time delay that can create some challenges for understanding what the intention of the process is.   
But when you're moving over any kind of migration, understanding what that automation will do requires deep analysis to be mapped into the new platform.  
Without a proper process analysis, migration will be even more challenging to do well.   
Redevelopment
Redeveloping bots at scale is where Ninja shines.  
Code for code translation of commands into a new platform has more to do with time and potential errors—all of which a seasoned RPA developer must correct.  
Related Video: RPA Development Process: 7 Tips 
Redeveloping bots from UiPath and bringing that exact automation over to a new platform isn't difficult but is time-consuming. Each bot has unique requirements to make it work.  
Now compound redevelopment by 100 bots…  
As an enterprise-level leader, do you want to use resources like senior developers and have them manually code everything to move it over to a new platform?  
In terms of efficiency and time, it doesn't make much sense to do that kind of work.  
Testing Code
The expertise of developers is better used for fine-tuning and tweaking rather than migrating bots with manual coding.   
Ninja will not give an identical code for code translation of commands but will create a skeleton for a developer-in-the-loop.  
You'll start 60% – 70% of the way there but will have to ensure the structure has the input and outputs needed to deploy.   
If you have C or any development experience, you can make them more efficient with custom code, but RPA developers will need to fine-tune each set of instructions. 
Leaders should think about how developer resources will influence their migration timeline. 
If your enterprise does not have an in-house RPA team, leveraging the OpenBots partner network is a natural choice.  
Migrate from UiPath with OpenBots Ninja
If you're looking to migrate, why not start with the bulk of the effort done for your team?  
The Ninja migration tool accelerates the speed of migration without having to spend excess time on manual coding.  
Most importantly, you'll take advantage of zero-bot licensing resulting in millions of annual savings. 
Now is the time to take full advantage of the OpenBots Enterprise RPA+(plus) platform that makes scalable digital transformation a reality.  
Reach out If you're interested in learning more about Ninja or have specific questions about migration.   
Contact our migration experts to start planning your migration.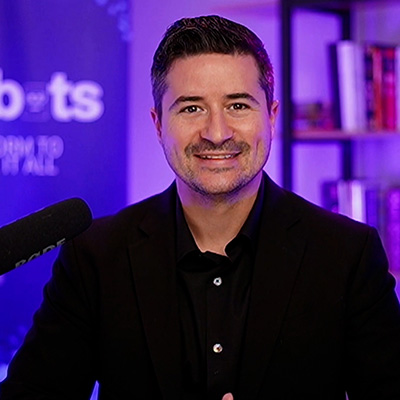 About Jason Dzamba
A productivity strategist and host of Inside the Bot Podcast, Jason uses a process-driven approach called Day Design to help leaders optimize their actions and achieve their most important goals. His creative outlet is painting abstract art and producing music. He lives in Miami, Florida, with his three kids.
Recent Posts
Related Blog Posts
A major roadblock with automations is scaling. This article covers how the Ninja tool is flipping the calculus on automations and why it's a crucial enterprise utility…
In this article, we talked with the Director of Mortgage Automation, Gabriel Skelton, about why mortgage firms are relying on digital transformation to tackle new levels of efficiency…
This article highlights task automation and RPA within the Encompass Loan Origination System. Both Gartner and Forrester have highlighted RPA as the fastest-growing segment of the global…