Banking & Financial RPA With Zero Cost Licensing
Increase your ROI, reduce errors, and streamline your business processes.
This is not about cost savings… this is about enablement. With OpenBots, I have the flexibility to customize my automation program to suit the needs of my team and our Company.
Insurance Company in Midwest
Integrate OpenBots
RPA

Into Your Current

Banking or Financial

Automation System
Did you know that RPA can drive savings of up to 60% of operational costs in banking and financial services organizations?
Banking and financial services firms of all sizes perform a variety of data-intensive, manual, and repetitive processes each day.
RPA enables these organizations to transform these processes into streamlined automations executed by virtual bots for increased efficiency, accuracy, and customer satisfaction while keeping operating costs low.
How To Scale Your
Financial Business

Operations With The Right Automations
Unattended (RPA) bots execute back-office functions, require little to no human intervention, and free up your team from those data-intensive, multi-screen processes.
Attended or "desktop" (RDA) bots act as digital assistants helping employees carry out customer-facing functions, like call center tasks, while providing real-time information to help the process move along more efficiently.
Without the burden of bot licensing costs, banks and financial organizations can focus on scaling their attended and unattended automations based on need rather than budget limitations.
This allows for all critical processes to be executed by bots at the appropriate volume and allows for flexibility in providing all instead of only a few employees with a digital assistant (attended) bot to help them with daily functions.
Financial

Institutions Are Decreasing
Compliance Costs With

RPA
One of the most valuable uses for RPA in the financial services industry is ensuring regulatory compliance. Over the last ten years, banks and financial institutions are reported to have spent over $320 billion total on compliance operations as well as fines, with approximately 10% of their average operating costs being attributed to compliance.
Leveraging license-free RPA allows for these processes and other critical functions to be automated; the freedom to scale allows organizations to automate all necessary functions opposed to having to select only a few to stay within budget.
Automating compliance operations ensures your organization continues to meet regulatory requirements amid the industry's rapidly evolving demands.
Common Use Cases for
RPA

in

Banking

and

Financial Services:
Customer data updates
Customer onboarding and validating KYC documents
Account closure
Fees and charges
Check validation procedures
Commercial deposit operations
Risk reporting
Credit card operations
Lost/stolen credit card case management
Commercial loan and line of credit processing
AML and fraud checks
Commercial deposit operations
Payment processing and merchant services
Treasury and cash management
Grievances management
How RPA Improves
Banking & Financial Organizations
Aside from a substantial increase in ROI, RPA can help you scale your business operations, reduce errors, and keep ahead of your competition. With increased process speeds and accuracy, customers have a better experience which will directly affect customer retention and attract new customers.
As much as 80% of a banking or financial firm's standard, rule-based processes can be automated with the power of RPA. This major efficiency boost allows organizations of all sizes to meet increasing workloads without increasing headcount, increasing costs, or sacrificing operational efficiency and employee well-being.
Another way RPA can help in banking and finance is through legacy system automation. It's common in the financial industry to have core functions often supported by legacy systems.
RPA seamlessly facilitates communication between these platforms and newer systems to enable streamlined workflows and cross-platform data collation that was once previously only possible with extensive navigation.
Banking & Financial
RPA News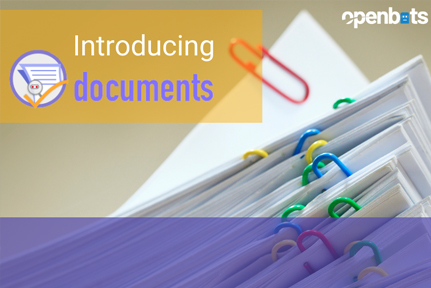 OpenBots, the first enterprise-grade zero-cost bot licensing RPA platform has announced the launch of its new intelligent document processing tool, OpenBots Documents.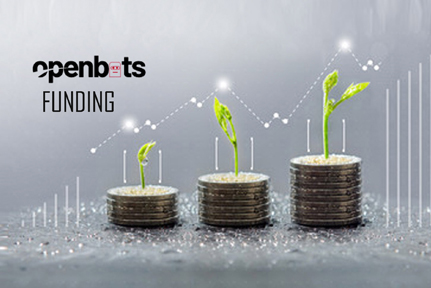 OpenBots, the enterprise RPA platform with its innovative zero-cost bot licensing model, today announced that they have raised $5M from undisclosed private investors in its capital seed round.
OpenBots, Inc., the world's leading, enterprise-grade zero bot fee RPA platform, announced that it has acquired RPA-as-a-Service startup, MyOfficeBot.
Banking and Financial RPA
FAQs
What is RPA?
RPA or Robotic Process Automation is the use of virtual robots (digital employees) to automate basic, repetitive business tasks. The virtual bots are able to execute desktop tasks exactly as a human would by navigating through internal systems, applications, and webpages. The difference is that the bots can compete the tasks faster than humans and with no mistakes, saving organizations time and resources. Some examples of processes that can be automated with RPA include processing invoices, sending a receipt messages or letters, on-boarding new clients or employees, voiding checks, and other recurring, workflow tasks.
How RPA Benefits the Banking and Financial Industry?
RPA can streamline core banking operations. Use process automation to complete online banking transactions, loan breach letters, Know Your Customer and Data Management, Member Enrollment Processes and more! RPA can also be used to transform compliance practices. Process Automation can be used in banking and financial institutions to reduce backlog, eliminate errors, and alleviate employees of manual tasks to have them focus on analytical and investigative jobs.
Can I use OpenBots in tandem with my current RPA provider?
OpenBots can be used to eliminate large bot license costs. OpenBots can easily be implemented within an existing RPA program to handle a shared amount of automation, used to migrate all processes from a current RPA platform to eliminate license costs entirely, or used to jumpstart an automation program from the beginning stages by eliminating the need to budget for automation bot licenses.
Are other banks in the U.S. using Robotic Process Automation?
Banking and Financial organizations are the largest consumers of RPA technology. With numerous critical business tasks involving large amounts of documents, deposits, withdrawals, and transactions, financial organizations are using RPA to manage daily operations. With quicker processing times, human error elimination, and ease of access to information companies in this industry are seeing major improvements in customer satisfaction and retention.
Is RPA a good investment for a Bank or Financial Institution?
RPA in banking and financial institutions has proven to be heavy on ROI. Ripe with legacy systems, critical tasks, and repetitive operations there are countless applications for the technology within the industry that return far more than the costs to automate.
Request an RPA Demo

for Banking & Financial Organizations