Intelligent Automation in Financial Services and Banking
Robotic process automation in financial services increases ROI, reduce errors, and streamline your firm's processes.
Overview of FinTech Intelligent Automation
Intelligent automation is revolutionizing the financial services industry, enabling organizations to reduce costs and increase efficiency but what....
InsureTech & RPA? A Match Made in Heaven!
This tranche of manual tasks and the even larger amount of manually processed documents lead to inaccuracy, inefficiency, process bottlenecks, and, most importantly...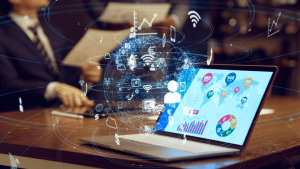 Intelligent Automation in Lending and Banking Processes
Intelligent automation (IA) is the use of artificial intelligence (AI) and machine learning (ML) to automate business processes. In the […]