We are the Anti-Licensing Platform
OpenBots is a full-featured RPA+ Intelligent Automation platform designed to build & orchestrate enterprise automations at a fraction of the price of any platform on the market.
The #1 reason we exist is to eliminate the licensing costs of legacy RPA platforms and replace it with zero-bot licensing.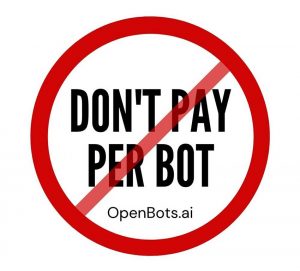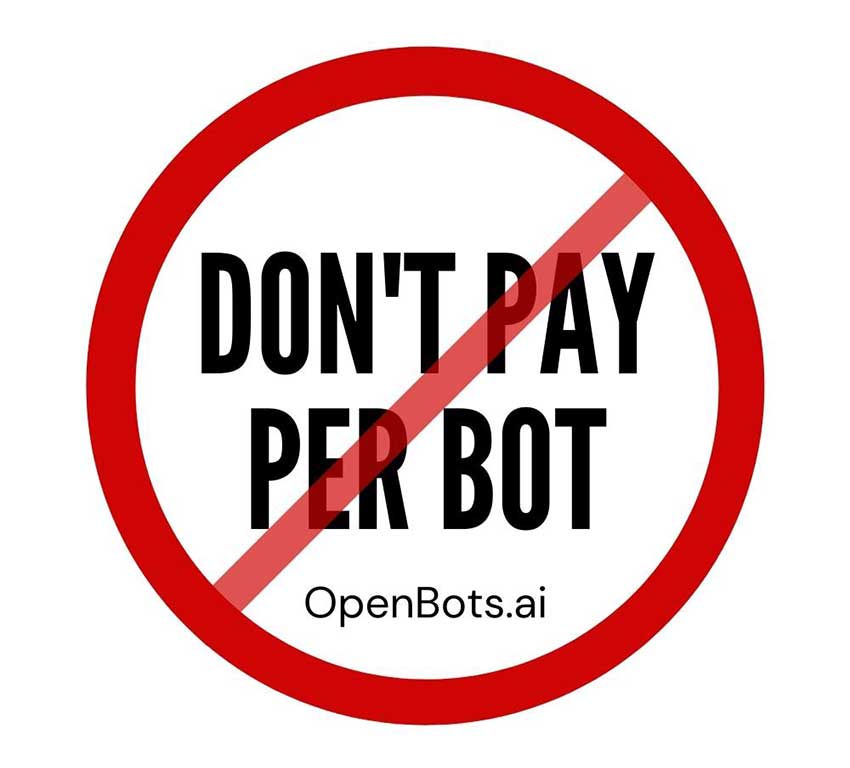 Why pay for bot-licensing?
Scale infinitely with digital transformation solutions that work as they should.