OpenBots vs Traditional RPA Platforms
Fill out the form below and download the Technical Comparison PDF – OpenBots vs. Traditional RPA Platforms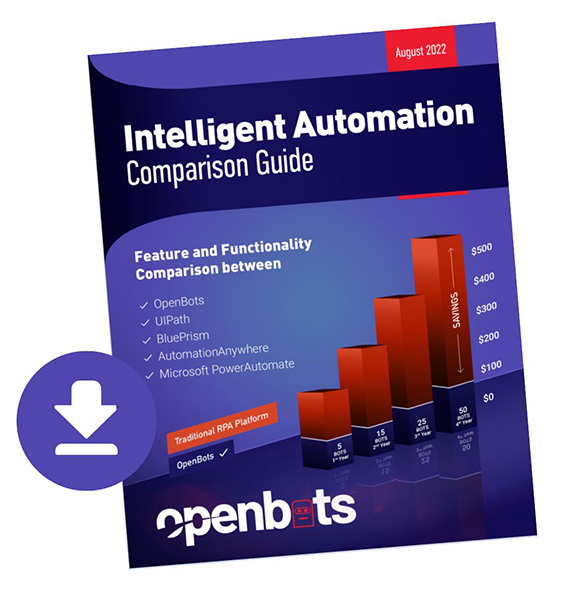 Quickly compare the main differences between OpenBots and Traditional RPA Vendors.


Discover how Zero Bot Licensing can change your automation program.


Understand the challenges of scaling your automation program using UiPath, Automation Anywhere and other license-heavy RPA platforms.
Frequently Asked Questions
Visit our FAQ page or contact our experts if you have additional questions.