InsureTech & RPA? A Match Made in Heaven!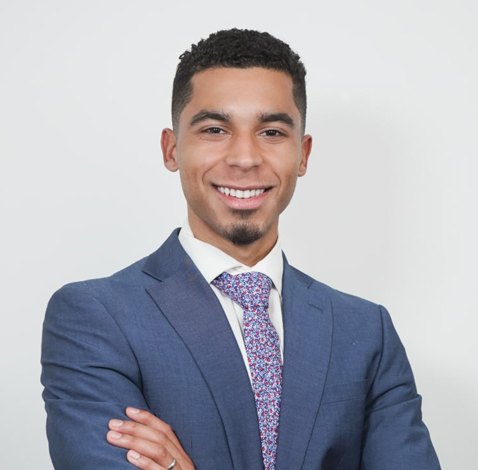 by

Gabriel Skelton - February 28, 2023
Nearly every insurer has either embarked on its path toward digitization or is actively planning to do so in 2023. An Accenture report found that insurance underwriters spend only 30% on actual underwriting, while 70% of their time is spent on administrative tasks, negotiation, and sales support.  
This tranche of manual tasks and the even larger amount of manually processed documents lead to inaccuracy, inefficiency, process bottlenecks, and, most importantly, highly skilled workers dealing with low-IQ tasks. 
What Can Be Done to Address High Volumes of Manual Work?
The easier-said-then-done solution is to digitally transform so that your highest-skilled workers deal solely with 'high-hanging fruit' tasks, while technology takes care of the 'low-hanging fruit' responsibilities. However, achieving this is much more possible than technology-averse folks think. 
Insurance companies, although historically slower to adopt technology, have been adopting robotic process automation (RPA) technology at a steady pace. McKinsey has highlighted RPA as having an ROI of 30-200% in the first year. This is even accelerated when automations are built on RPA platforms with cost-effective pricing models. 
What Is RPA & IDP?
In short, RPA takes over rules-based actions on a computer by emulating human actions. This is much simpler and more straightforward than artificial intelligence in that it solely leverages rules-based decision-making by the robot… simply put… any clickety-click or typety-type is what a bot can do (As Kieran Gilmurray, author of A-Z Digital Transformation, puts it). 
A complementary technology to RPA, called Intelligent Document Processing (IDP), is also becoming heavily adopted. This is mainly used to extract data from structured and unstructured documents and then take action on that data. It leverages OCR and machine learning to classify, extract and validate data from virtually any document type (e.g., claims, ACORD forms, medical exam questionnaires).  
RPA & IDP are typically used in tandem, with RPA being the first stage and IDP being the second stage, to automate end-to-end processes within insurance operations. Ultimately, they are used together to automate end-to-end workflows with little to no human interaction in many cases.  
IDP, however, is an industry that's currently being flipped on its head in 2023 due to the adoption of GPT & AI technology. OpenBots Documents with GPT enables up to 98% data accuracy without document training by leveraging large language models 
Still, insurers have only scratched the surface as 70% of forms are still processed manually and only 5% are fully automated, according to a 2020 McKinsey study. 
RPA was the fastest growing technology in 2018 according to Gartner and has been growing steadily ever since. This growth is mainly due to the speed in which RPA robots can be built, along with the benefits of accuracy, time-savings, efficiency-gained and overall client-satisfaction. 
How Difficult Is It to Get Started with RPA?
Getting started with RPA is typically done by having an automation analyst sit through a process walkthrough of the way a specific manual process is executed.  
By seeing the click-level details of how a person executes a process, the analyst then creates a process flow and process definition document (PDD). They confirm the details of the information within the PDD with the business Subject Matter Expert (SME). They then work with an automation developer to build, test and deploy this automation (aka robot). 
Why Is RPA being used?
Even with the most advanced claims management systems, there lies a large amount of manual work and manual processing throughout the claims process. 
Insurers leverage policy administration systems (PAS) to save time and effort through the process of rating, quoting, binding, and issuing policies. Still, many PAS systems are antiquated, costly, and require a great deal of manual work. This is where robotic process automation can take over manual transactions at much faster speeds than humans, with higher accuracy and the ability to work 24 hours. 
Data gathering and data transfer are the components RPA assists with most here. It not only takes over the task but also ensures it is completed without errors since software robots do solely what they are programmed to do. 
RPA is 100% customized, giving insurers more power over their tech stack and more power in automating the exact manual workflows that will provide the most lift. 
Bottlenecks to Starting with Automation
It's become a lot more difficult for insurers to delay the adoption of fast-growing technologies like RPA that ease the use of virtually every system of record in a firm's tech stack.   
In our experience, the main reasons insurers choose not to automate are a lack of understanding of where the most manual processes lie internally, a lack of unification between business SMEs (Subject Matter Experts) & IT, fear and the burden of recurring licensing costs that eat into ROI of RPA implementations. 
Largest Opportunity Areas in Insurance Automation
Overall, the largest opportunities are processes within claims, underwriting, pricing, and distribution. Claims review stands as the most popular process that insurers choose to automate. Policy cancellation, call center data collection, and data collection within underwriting is not far behind.  
For example, RPA assists with policy cancellation by leveraging custom rules to cancel policies based on creation dates and subsequently sending cancellation confirmations to clients.
McKinsey predicts that 25% of insurance industry's activities will be automated by 2025 
Benefits
Clients are more satisfied, claims are processed faster and more accurately, and costs are reduced.  
Insurers do not need to dismantle legacy systems to implement RPA. On the contrary, they can leverage RPA digital workers to take on the transfer and inputs of data into and among all previously siloed systems. 
Takeaways
Getting started with RPA is not as scary as it looks. Software robots are inherently designed to support humans to do more with less.  
Insurers want to increase their net premiums written, and automation helps with efficiency and streamlines operations to empower sales to do just that.  
Having an experienced automation provider find and document processes utilizing automation process discovery and then automate processes via a cost-effective platform that does not carry the burden of recurring bot licensing costs allows for true scale and for processes to be automated by insurance automation experts.  
RPA is the best place to start, given that pilot automations can be built and deployed within 2-6 weeks, depending on complexity.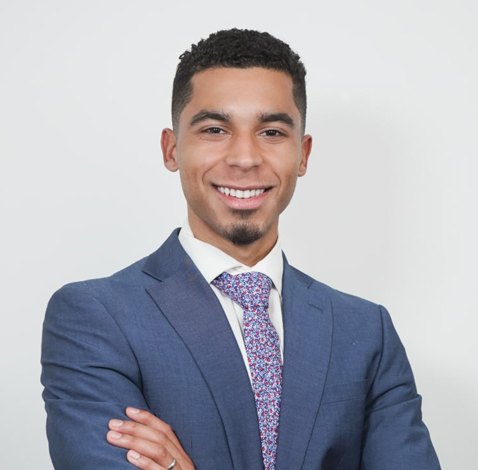 About Gabriel Skelton
As the Director of Banking & Mortgage Automation Solutions, Gabriel is responsible for creating pre-packaged and customized automation solutions to enable digital transformation for banks, credit unions, and mortgage lenders.
Certified in process discovery & analysis, Gabriel specializes in pairing firms with scalable workflow automation. He has over five years of experience spanning financial services, enterprise technology, and digital transformation.
Gabriel resides in Coral Springs, Florida, with his wife and son.
Recent Posts
Related Blog Posts
If you are a business professional, CEO, CTO, or business executive looking to enhance your communication capabilities, ChatGPT is a tool that you should consider…
As a business professional, you may have heard of ChatGPT, but what exactly is it, and why is it important? Find out here…
Intelligent automation is revolutionizing the financial services industry, enabling organizations to reduce costs and increase efficiency but what….