The Benefits of RPA in the Insurance, Banking, and Financial Services Industries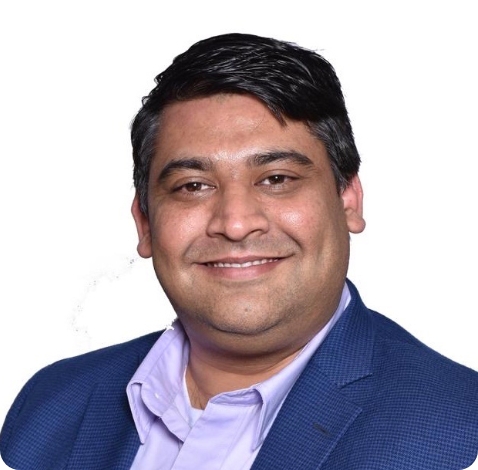 by Ashish Nangla ,August 5, 2021
A typical midsized business uses an average of 150 or more applications. The average employee spends over three hours of an eight-hour workday accessing and interacting with applications to complete repetitive computer-based tasks. This means that companies are paying for 60 hours of time lost to functions that do not directly contribute to the company's business goal. Many of these internal processes can be improved with robotic process automation (RPA).
What is RPA?
RPA is an automation software, or programmed bot, that can perform rule-based tasks and processes that are repetitive and often tedious. Administrative functions performed manually in a specific order or workflow and require launching and interacting with diverse applications and softwares are tasks that RPA can be programmed to handle. A few examples of these repetitive tasks are employee on-boarding, invoice processing, claims processing, marketing promotion list generation, KYC CRM Updates, and much more!
Benefits of RPA
The benefits of implementing RPA are numerous, but the primary advantage is the time it gives back to employees to focus on more productive tasks. RPA can complete a large volume of steps at high speeds for an unlimited amount of time. It improves security and accuracy by reducing human error, increases customer service satisfaction, does not require IT level coding to configure, and reduces costs otherwise spent on employees doing repetitive mundane tasks.
RPA software works with existing programs and applications and can be easily configured, customized, and integrated without the need for new programs or hardware. The setup is scalable and can be used across multiple applications to cover a wide range of tasks.
Industries That Benefit from RPA
Robotic process automation can work in any sector with repetitive digital tasks, but several industries experience even greater benefits. Hospitality, retail, health care, insurance, and banking and financial services are just a few industries that are well served by RPA.
For example, the insurance and banking and financial services industries are seeing a positive impact on customer relations and cost reduction due to the speed and efficiency that RPA provides.
Banking and Financial Services
In banking and financial services, customer-facing tasks such as customer onboarding and account opening, mortgage lending, and loan processing are known for the extended length of time it takes to complete. With RPA, the processing times for these functions are significantly reduced, which results in increased customer satisfaction.
Anti-money laundering and compliance issues also typically rely on manual processing. RPA helps to reduce the possibility of human error, so by implementing it in such processes alerts can be delivered quicker, and compliance standards can be met without fail or critical errors. The overall time and effort saved by RPA in banking increases efficiency and productivity, reduces employee mental fatigue, and enhances the customer experience.
Insurance
The insurance industry's repetitive processes also show an increase in productivity and customer satisfaction when robotic process automation is incorporated. Like banking, many functions such as onboarding and registration forms in insurance are time-consuming and require repetitive routine tasks. The industry has seen improvements in both areas, as well as increased data accuracy and faster turn-around times in claims processing, underwriting, policy management, and regulatory compliance.
Another area automation is transforming Insurance organizations is mainframe automation. These types of legacy systems play a major role in operations for insurance and financial companies and RPA platforms such as OpenBots accounted for this by having integrations and pre-built commands for mainframe automation built into their development tools.
Conclusion
With OpenBots, automations can be created easily and for free by any user. The zero-cost bot licensing structure allows for any business user or developer to gain access to automation tools that build, run, and manage automations for no cost. For banking, insurance, and financial service organizations this is a major feat as cost savings are a huge focus and there are many 'low-hanging fruit" processes within their main functionalities that getting started quickly with no barriers is essential. The zero-cost licensing model also allows for flexible scaling. Organizations can increase or decrease their number of bots freely as they can build, run, and manage as many as they please without concerns for budget approvals. OpenBots also implemented many in-build automation actions that benefit banking, insurance, and finance organizations. From mainframe commands to SAP and excel actions, OpenBots is equipped to digitally transform enterprises in this industry quickly and successfully.
The overall efficiency and financial benefits of incorporating RPA in business are tremendous, with the added bonus of a better customer experience and increased employee morale and job satisfaction. Curious how OpenBots can help transform your organization? Request a Demo today, or go to Openbots.ai to download our zero-license automation tools to get started!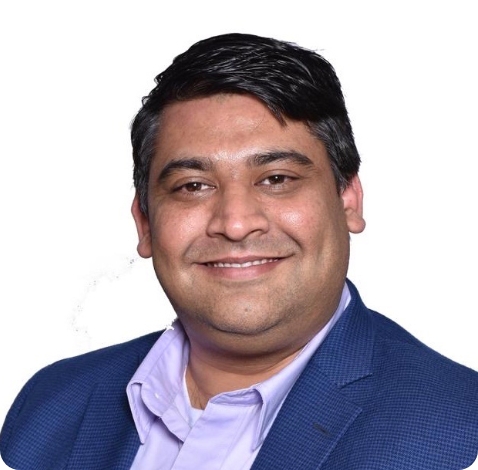 About Ashish Nangla
An InsureTech Leader with more than 16 years in the Insurance & Financial Services industry, Subject Matter Expert in User Experience (UX), Blockchain (Distributed Ledger including Ethereum, Hyperledger, Quorum, Corda), Artificial Intelligence (AI) & Machine Learning, Predictive Analytics, Chat Bots, Internet of Things (IOT), Usage Based Insurance and Cloud. Ashish is an Avid supporter of the technological evolution and is constantly exploring the possibilities of how technology and innovation can be leveraged to add more value businesses and their processes. At OpenBots, Ashish's vision is to democratize enterprise RPA by eliminating bot license costs and make automation and the benefits that come with it more accessible to all.
Recent Posts
Related Blog Posts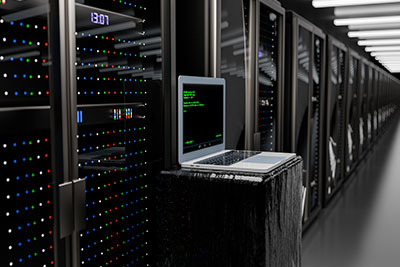 It is common for banking and financial institutions to have core functions and processes that rely on the use of legacy systems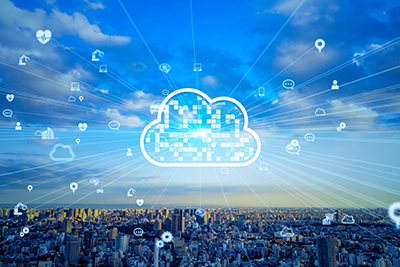 RPA vendors have traditionally built their applications for on-premises deployment, however, in response to heightened demand for the cloud.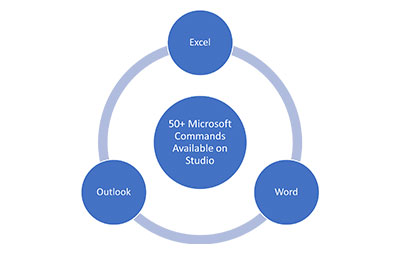 There is no denying that Microsoft Office is a powerful tool employed by small businesses and large enterprises across the world.