The Future of Robotic Process Automation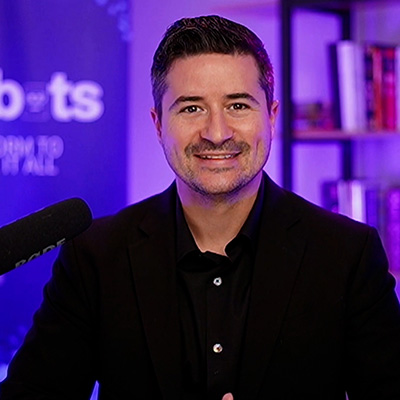 by

Jason Dzamba - June 27, 2022
Awareness of robotic process automation is growing, but many companies are still on the fence about adopting the technology.  
In a recent report from Gartner, they predicted that the industry would grow to over $600 billion in 2022, and now that we're halfway through the year, the industry will likely exceed that number.  
Ema Roloff, a digital transformation advisor for Naviant, says that RPA awareness has snowballed due to the recent pandemic. COVID has shown that employees want a flexible, non-traditional working environment, and organizations need more ways to stay competitive. 
RPA provides a solution for both.  
Watch Inside the Bot: The Future of Robotic Process Automation (RPA) with Ema Roloff 
Robotic Process Automation Is Getting Easier
In the past, if you wanted to automate a task, you had to be an expert with years of coding experience, but it's getting easier to build bots.  
With low-code editors like Studio, you can become proficient within a few weeks. It's free on the OpenBots Platform (compare our pricing plans). You don't need a coding background—only a willingness to learn basic concepts like parameters, commands, and inputs and outputs. 
Watch Video: Do You Really Know About RPA? 
"If you only focus on the technology and don't have a longer vision of where you want to go— and how you want to tackle your transformation—it's really easy to get caught up in the nice, new software tools." – Ema Roloff  
Soon, drag-and-drop builders will replace low-code editors for building simple bots at speed. The experience will be like using Canva.com for graphic design. You'll select a template with the desired functionality, connect apps and webpages, and publish the automation without seeing a line of code. 
Are you looking for an all-inclusive RPA solution? Learn about Automation in a Box 

Capabilities of RPA
How RPA works is similar to humans by manually opening documents, navigating websites, extracting information, and entering data into spreadsheets. 
Processes that constantly change or require decision-making are not ideal candidates for automation. RPA implementation is applicable on processes that are highly repetitive, manual, and rule-based tasks that are essential for business operations but are mechanical in nature. 
"We're not automating work that people are super deeply passionate about. We're automating the parts of people's jobs that make them feel like robots." -Ema Roloff 
But unlike people, bots only function with explicit instructions or commands that tell them precisely what to do and can execute tasks around the clock, 24/7.   
Developing an Automated Process
To automate a process, you'll use automation bot software to build a bot, like Studio. It comes pre-loaded with hundreds of commands to interact with popular Office applications like Excel, Word, and Outlook.   
You'll have to map out each task the bot needs to complete, which can quickly exceed 50 steps. The amount all depends on the complexity of your bot. Small to medium complexity bots are around 15 to 25 steps.  
OpenBots Discovery is a tool that simplifies the discovery process by helping you select the best bots to build with the most ROI and helps formalize the steps for each process.   
Organizational consistency is a significant advantage of developing automated processes, uncovering opportunities to refine processes or add new ones to the mix.   
Combining RPA with Other Technology
RPA works best with other tools such as intelligent document processing (IDP) that read structured and unstructured data.   
IDP combines machine learning and artificial intelligence algorithms to improve over time, mirroring human-decision making, hence the name "intelligent automation."   
"When you look at a technology landscape, RPA plays really well with other tools." -Ema Rollof   
Combining IDP with RPA allows you to connect diverse systems like EMRs, Salesforce Health Cloud, and Loan Origination Systems (LOS) to streamline the data flow between teams and departments.   
The results are sophisticated workflows that intelligently read documents like faxes and PDFs and enter the data automatically into systems with minimal human interaction. 
Learning from Early RPA Adopters
Enterprises with mature programs know which processes will net the most ROI because they've validated their assumptions through experience.  
They've taken automations that sounded good on paper, invested, tested, and proved or denied if they add value. But even though they've done the work, the license costs of Gen1 platforms like UiPath have minimized their dollar-for-bot value.   
Watch Video: Limitations of UiPath Orchestrator  
They learned that automation gets expensive quickly and have two options: keep or scale back what they have or use a multi-vendor strategy to offset their costs for future automations.  
Small and mid-sized companies or organizations new to RPA have a significant advantage because they can start from a clean slate.   
They don't have to bear legacy licensing costs and can develop an effective automation strategy by learning from the experience of early RPA adopters. 
When to Use RPA in Medicine 
Transferring data from one system to another is time-consuming and is hardly a great use of time for highly trained professionals, but it's the reality.   
In the medical field, faxes are sent frequently between offices and facilities. The speed at which the staff can input the patient records impacts their service rate, and errors are common.  
The results are delays in patient service, creating lots of manual work to input, verify, and update records.  
See EMR Integration and IDP Document Processing in Action 
Pairing RPA with IDP provides a unique solution to reduce most data entry tasks for intake coordinators, radiologists, and doctors.  
IDP tools extract patient data from incoming faxes regardless of the template format. It then initiates a bot that updates patient records in the desired CRM like Salesforce Health Cloud.  
All the staff has to do is verify that the information is correct by pushing a button. 
Robotic Process Automation Future
RPA is open territory for newer companies—they can integrate with any app, website, or system to improve the data accuracy and flow between teams without inheriting hefty licensing costs.   
Building bots with low-code editors is quick, but the speed of the technology shouldn't replace thinking about how you want to change your business.  
You can quickly improve the front-end processes to speed up your workflow, but it can also lead to unexpected issues like burying your employees on the back end. 
RPA works best when you look at how each task works, not in isolation, but how it affects your entire business.  
Do you want to get started with RPA but don't know how? Automation in a Box is an all-inclusive RPA solution that includes everything you need to automate your first process. Learn about Automation in a Box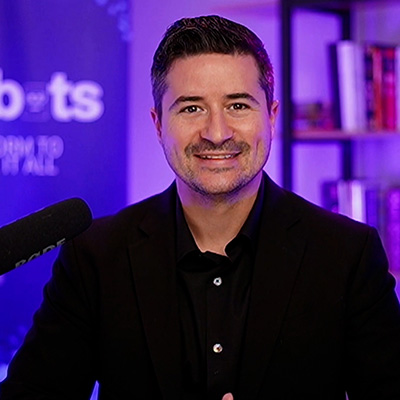 About Jason Dzamba
Director of Media Relations, Productivity Strategist, and Host of Inside the Bot Podcast, Jason uses a process-driven to help leaders optimize their actions and achieve their most important goals. His creative outlet is painting abstract art and producing music. He lives in Miami, Florida, with his three kids.
Recent Posts
Related Blog Posts
If you are a business professional, CEO, CTO, or business executive looking to enhance your communication capabilities, ChatGPT is a tool that you should consider…
As a business professional, you may have heard of ChatGPT, but what exactly is it, and why is it important? Find out here…
Intelligent automation is revolutionizing the financial services industry, enabling organizations to reduce costs and increase efficiency but what….