The Pitfalls of RPA Implementation (and How to Fix Them)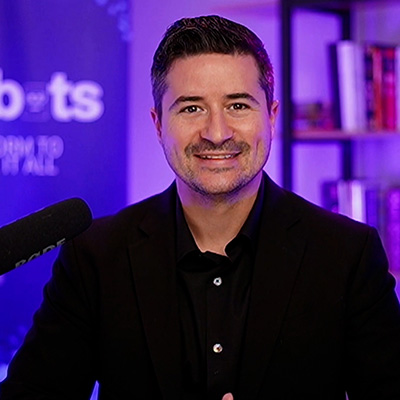 by Jason Dzamba - January 3, 2022
Most organizations struggle with RPA implementation. According to a recent article on IRPAAI, over 87% of businesses have been unsuccessful in scaling their automation efforts with a cash positive ROI. This difficulty has led many to reevaluate how they develop their RPA programs.  
Srikanth Ravinutala is the founder and CEO of Terobots. His company provides RPA implementation services and has encountered the struggles companies face when developing an RPA solution.   
In this article, you'll learn from the experience of Terobots on how to solve common RPA implementation pitfalls to ensure your organization gets the most from each bot automation. 
Watch the video interview: The Pitfalls of RPA Implementation With Terobots Founder and CEO 
RPA Implementation Using an RPA Provider
Enterprises are looking to expedite their digital transformation and rely on various intelligent process automation tools like RPA and IDP. There are a few ways to get the job done, like using an in-house development team, citizen developer, or working with RPA implementation partners.   
The demand for RPA in the market is rising. Terobots provide "bots as a service" for major enterprises in the manufacturing and food industries, to name a few. Their mission is to see companies with a 100% success rate and ROI from their automations. 
Related read: RPA Development Process — 7 Tips on Starting With OpenBots Studio   
Many enterprises with an existing RPA program are making implementation mistakes that slow down their efforts and diminish the value RPA brings to their business. Working with a partner who knows the nuances of the RPA development process can be the difference between maximizing your budget. 
Get Started with OpenBots Friction Free RPA   
Lack of Focus With How an RPA Tool Fits the Enterprise
RPA tools are packaged for different purposes—enterprises need to understand that they behave differently than other software tools like FAP and ERP.   
According to Ravinutala, "organizations need to strategize their thought process with the tool in mind, to fit RPA in their existing system."   
Enterprises tend to look for quick wins or automations to provide immediate ROI. This approach makes sense from a dollar point of view, but it can short-side thinking that creates problems later.  
Related read: RPA—the Cost of Automation Ownership 
Getting a bot automation running correctly takes time. Like the way human workers improve tasks through experience, bots need time to become more efficient. They are digital robots that need to train themselves and improve their process over time.  
Enterprises have many high-volume and tedious tasks that they could automate. The potential of RPA is overly broad, which also makes automation daunting. One way to solve this issue of RPA implementation is to focus on creating packaged solutions that serve an organization's niche needs.   
Not Having the Flexibility to Test Multiple Processes
Typically, companies investing in RPA implementation pay sizeable upfront costs to get their automations up and running. There is minimal budget left to optimize how the bot handles the process or develop it further when the bot is running.  
Terobots has used the major RPA platforms on the market, including UiPath and Automation Anywhere. Traditional RPA vendors like these are not only expenses to set up, but they have recurring licensing costs for each bot automaton.  
Related read: Why Is RPA Meant to Be License Free?   
The high hopes of a digital transformation makeover are halted by the unnecessary bot licensing of traditional RPA vendors.   
An organization needs to test what automation work in their organization iteratively. Testing which processes can be automated with RPA requires flexibility from a licensing and implementation perspective.    
RPA development is an iterative process. Although bots are "simple" to develop in concept, the challenge of fitting them into an organization's existing structure is often overlooked. Making informed decisions on the ROI and impact of your RPA will help leaders decide what comes next in the automation pipeline.   
Prioritizing RPA Tools Over Solutions
What has become top-of-mind for organizations are the RPA tools themselves. Like a shiny new toy, leaders get caught up in the bells in whistles. Many disruptive technologies, including RPA, like artificial intelligence and machine learning, are shaping how businesses operate.   
"Right now," says Ravinutala, "the market is very raw. Enterprises are rushing to buy the tools, but they should rush to buy the solutions." They use RPA tools as a band-aid to fix processes.  
Related Read: RPA Core Components    
Organizations need to remember that the solution should come before the tool. The priority should be dissecting business processes and designing a solution around it from end to end. The end goal drives the types of automation to implement, not the other way around—people and process first, technology second.  
It's that homework that lays the groundwork for valuable automations. Banking and insurance organizations will benefit from nailing down processes before investing in a new tool. This approach helps organizations factor in the costs of running additional automations.   
RPA Implementation Is a Continuous Process
The job of bot providers like Terobots is to develop commercial package that fit an enterprise's needs. But doing this isn't an off-the-shelf process.  
There are many different models and solutions out there between waterfall, agile, and RPA. Companies are scrambling to rapidly embrace new ideas and technology, but technology itself won't repair a flawed business model or process.  
Enteprises need to think of their automations as a whole. A valuable implementation partner will take a holistic approach to developing bots that fit with an overall workflow strategy. Investing in a single automation is not the end of the story.  
Related read: Top Objections to Robotic Process Automation in Financial Services 
There is monthly iteration, maintenance, and adjustment needed to implement a solution properly—it's a continuous process just like learning and development of employees. 
RPA implementation may take longer than an enterprise expects but with a long-term mindset, the results will be greater. 
Scaling RPA Implementation
To implement RPA successfully, organizations need the flexibility to test their bots and improve them over time. The OpenBots RPA Platform exists to do just that—eliminate the friction created by bot licensing.   
Terobots has become a partner with Openbots because it offers a "completely free licensing model." For CEO like Ravinutala, removing bot licensing allows them to create workflow automations for their clients that provide value at scale.   
The OpenBots platform is a game-changer for RPA implementation partners who offer managed service businesses. Like Terobots and many other partners, it's the freedom to automate better and more valuable processes without paying heavy licensing costs.  
Is your company using the OpenBots RPA Platform? It's easy to get started in three simple steps.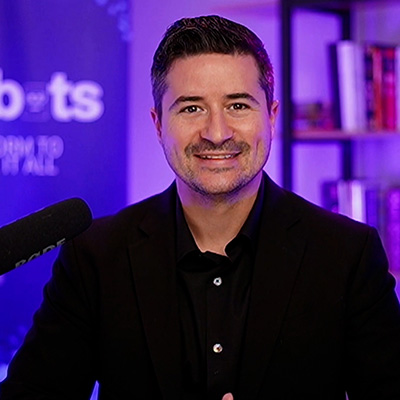 About Jason Dzamba
A productivity strategist and host of Inside the Bot Podcast, Jason uses a process-driven approach called Day Design to help leaders optimize their actions and achieve their most important goals. His creative outlet is painting abstract art and producing music. He lives in Miami, Florida, with his three kids.
Recent Posts
Related Blog Posts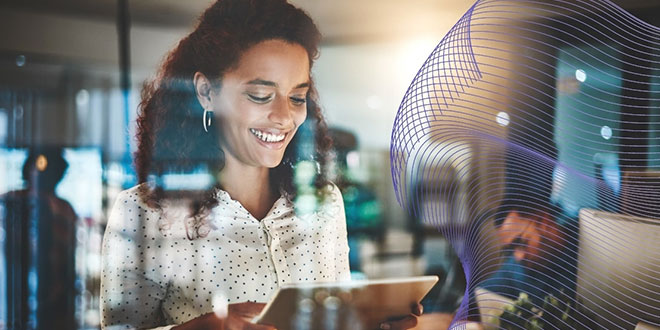 Awareness of robotic process automation is growing, but many companies are still on the fence about adopting the technology. Read how RPA is changing…
Although RPA services are straightforward, many companies are behind the adoption curve. Read this article to learn 4 things you should consider before hiring an RPA partner…
Do you want to win more clients with an RPA as a service model? This article covers the benefits of OpenBots vs. UiPath as a lucrative vehicle for RPA as a service…