Automation Software Microsoft Power Automate Tool vs. OpenBots Enterprise Intelligent Automation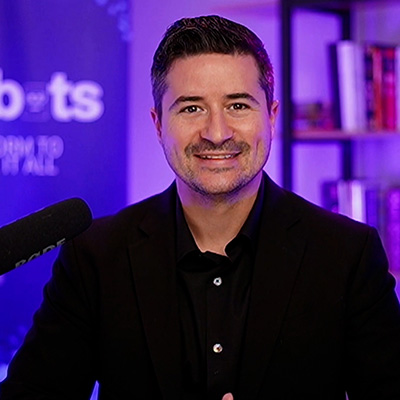 by Jason Dzamba - March 16, 2022
Automation software has come a long way in making everyday tasks more convenient. Enterprises are using Robotic process automation (RPA) to tackle mundane, repetitive, and time-consuming tasks with greater speed and accuracy.    
Covid-19 has accelerated the adoption rate of intelligent automation (Which includes automation technology). According to a recent survey from Deloitte, enterprises have jumped up adoption to 73% in response to the pandemic.   
Many automation software tools are available, making it challenging to know the right one to use. In this article, we'll compare Microsoft Power Automate and OpenBots. Both are second-generation RPA platforms that provide scalable automation solutions. 
Automation Software Fundamentals
Automation software, also called RPA tools, is used to build bots that perform data entry, verification, retrieval tasks, and many others. Bots are digital workers who use computers (virtual machines) to work, just like human workers.   
They need explicit instructions, or commands, to operate. Studio is an app that allows you to build bots to automate operations on desktop applications, websites, mainframe and other systems using a variety of common commands. 
Related read: Which Processes Be Automated Using RPA: Top Use Cases 
Automating tasks offers organizations many benefits like improved efficiency and team morale. For example, working in tandem with a bot, an employee can focus on high-IQ work that can improve the business, like unlocking patient data in Salesforce or customer service.   
Staff are also happier in their roles, with less tedious work and satisfaction increases within their company from automation. 
Ease of Use and Flexibility
Power Automate gets extensive recognition as a Microsoft brand but contains gaps that limit the RPA development process for enterprise users. For starters, it does not have queues.  
Cameron Herwig, Product Manager of Studio, says, "queues provide the most functionality out of the box." 
Some examples are: 
Use of priority

 

SLA control

 

Locking of items to specific agents

 

Automatic retries

 

Supporting file attachments

 
Without queues users cannot segment tasks into smaller units that can be individually tracked or have multiple bots run in parallel for concurrency.  
There are two workarounds for this: using databases or excel. Neither are great options for citizen developers or beginning RPA developers.   
Databases can be used to create a queuing system but require a lot of extra customization and won't support file attachments. You can also use an Excel file for bots to work from, but it's challenging to manage multiple bots and has minimal trackability.   
OpenBots users will have an easier time breaking down larger workflows into individual tasks, which helps map out complex processes. You can host assets and queue item attachments for both cloud and on-premise orchestration, which will appeal to enterprise-level users. 
OpenBots also allows users to centralize email configurations, schedule automations, and manage assets with support for agent-specific values. OpenBots server also has an out-of-the-box credential vault and allows for advanced integrations, human-in-the-loop processing, and log analytics.   
Licensing Model
The more automations you run with Power Automate, the more expensive it gets.  
Power Automate charges on a per-flow model, making licensing costs vary greatly. Each flow is equivalent to an automation, so you'll need to purchase multiple licenses based on the number of flows you build. 
There are also multiple licenses needed. Standard connectors can be accessed through seeded licenses, while premium connectors can be accessed through stand-alone licenses. There are also licenses required for add-ons for running automations in unattended mode.  
Related Read: Why RPA Implementation Partners are Expanding to New Platforms 
With OpenBots, you can build and run unlimited bots for unlimited users without being charged for each bot, automation, or user access.  
It offers the only zero-bot licensing model that supports a range of automation projects using a low code development environment with the flexibility to include C#, PowerShell, and Python code when required, with no need for extra licenses.  
It can be integrated into existing API connections with Salesforce, Citrix, SAP, and other third-party applications containers without paying per bot fees.  
Pricing 
Perhaps the most distinct difference between Power Automate and OpenBots is pricing.  
The following figures are ballparks, as the requirements vary for each RPA program. Still, they will give you an idea of the investment needed. 
Power Automate does not charge per bot. They charge per flow—1 flow is 1 automation.   
They may offer discounts to larger enterprises who want to purchase bulk licenses, but this is on a case-by-case basis. 
10 unattended automations using Power Automate can cost approximately $33,840, which doesn't include support. 100 unattended automations can be up to $800,000 annually.   
OpenBots does not charge per bot. You only pay a license for orchestration, depending on if you want the on-prem Server or CloudServer.  
With either option, OpenBots is still 60% less. The flat pricing doesn't change over time, resulting in significant savings. 
10 unattended bots using OpenBots will cost about $13,800, including support and 100 unattended bots will be around $100,000 annually. 
Choosing the Right Automation Software
Many more companies are adopting automation software in response to the Covid pandemic. Organizations are in a state of flux, looking for ways to get a competitive edge by improving efficiencies and empowering employees with helpful technology.   
Both Microsoft Power Automate and OpenBots offer powerful functionality to build bots that will take over manual and repetitive work that drives business growth.   
Power Automate is geared toward individual users, and it's simple to use out of the gate. There are gaps with enterprise-level capabilities, and the pricing can limit scaling.   
OpenBots provides similar core functionality and advanced capabilities that enterprises will need for more complex projects. In addition, the flat pricing allows users to build as many automations they want without paying expensive fees for connectors or access to each bot.  
Get started with OpenBots with a
Free trial
. Happy automating!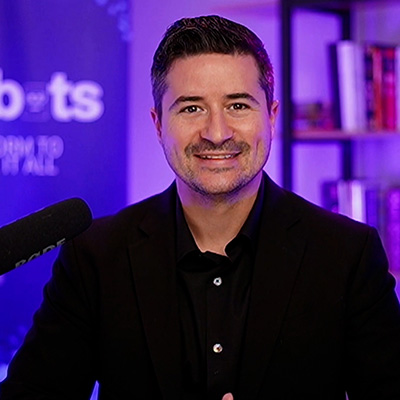 About Jason Dzamba
Director of Media Relations, Productivity Strategist, and Host of Inside the Bot Podcast, Jason uses a process-driven to help leaders optimize their actions and achieve their most important goals. His creative outlet is painting abstract art and producing music. He lives in Miami, Florida, with his three kids.
Recent Posts
Related Blog Posts
Does your firm have a bot workforce? Mike Reynolds, Leader of Service Digitization at KeyBank shares his recommendations on scaling banking processes using digital workers…
In this article, we talked with Philip Staiger from Systran about neural machine translation and its advantages in making more efficient and cost-effective multi-lingual translations…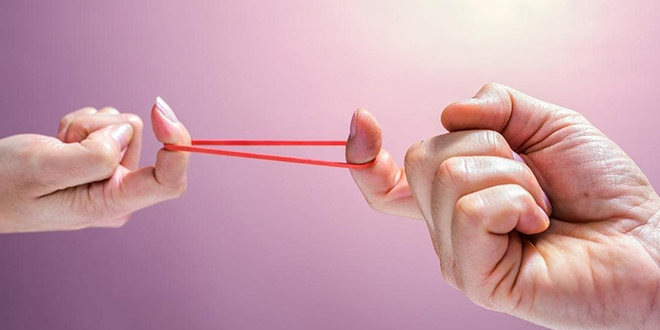 Savvy firms are using intelligent automation to handle the rising interest rates, inflation, and uncertainty of world events that contribute to market slowdowns…