The Case for RPA in Mid-Market Organizations
Small and medium-sized businesses face unique challenges in starting an RPA Program.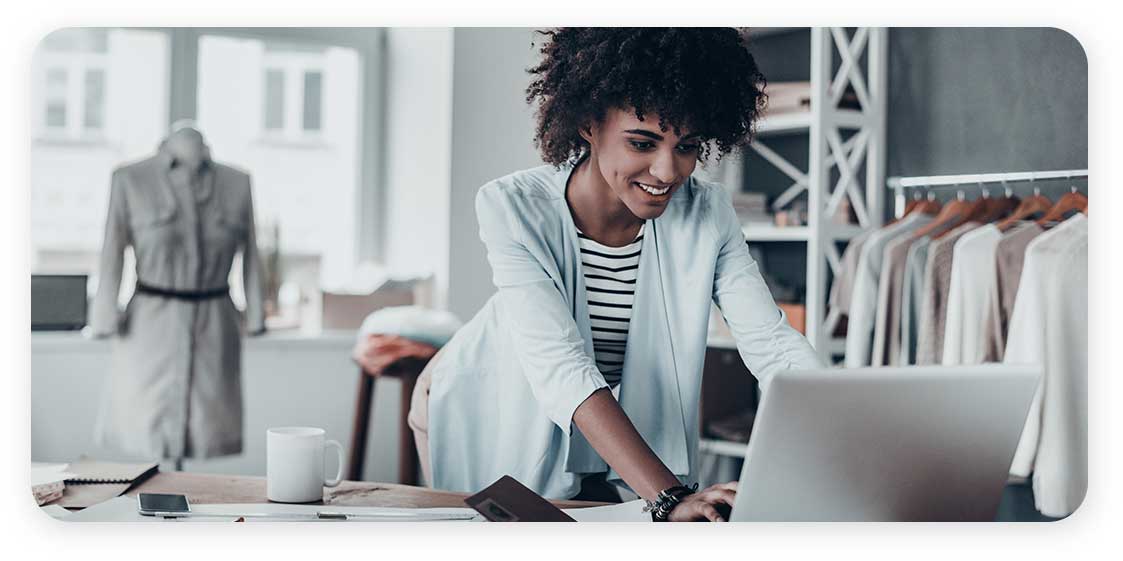 While RPA's ability to streamline high-volume manual tasks, reduce or eliminate friction from business processes, and enable disparate systems to communicate with one another have made it an essential component of digital transformation, the rise of software robots has left many small and medium sized businesses in a bind. In order to remain competitive and keep up with evolving business demands, SMBs must adopt automation or risk being left behind – yet many are intimidated by the technology, skeptical of its ability to deliver measurable returns, or lack the resources to successfully implement it. What's more, most SMBs that do aim to adopt the technology often cannot justify the cost of a commercial RPA platform.
While large enterprises were the earliest adopters of RPA tools, mid-market organizations need not dismiss the technology as something exclusively for major corporations. When applied to the right processes, RPA can benefit organizations of any size.
What are some of the main automation motivators for mid-market institutions?
Increased Data Accuracy – Most smaller businesses can't bear the costs of human error in mission critical functions like Accounting and Finance, and can't afford to spend time and money on rework to correct mistakes. Software robots don't get distracted or fatigued, making them the ideal workers to handle functions like data entry, invoice indexing, account reconciliation, and vendor management.
Improved Business Payoff – Alleviating employees of tedious work empowers them to focus more on revenue-generating activities. Employees at a consumer-facing business, for example, may be able to spend more time developing the company's products or services; while workers at a B2B organization may be able to conduct more meetings with prospects. In either case, additional data processing can be left to the bot while the workers carry out activities that directly impact the business. By enabling them to maximize their existing resources, automation can give SMBs a significant competitive advantage.
Greater Process Efficiency – As opposed to large enterprises in which an employee may need to interact with workers and systems across several departments just to carry out a single process, workers at smaller businesses tend to be more familiar with the company's business processes. Since deep process knowledge facilitates successful automation, smaller businesses are better positioned to develop effective automation solutions.
Lack of adequate resources is another roadblock that often inhibits mid-market institutions from adopting RPA. Most do not have the training to put RPA bots into production on their own and typically don't have in-house developers. For many, the various costs associated with adopting automation – from lengthy high-level consulting, to bot licensing fees from a commercial vendor, to development and installation services – are simply too great of an expense to justify.
For SMBs operating on modest budgets, free and open source (FAOS) RPA tools have proven to be an economical and effective way to get their automation initiatives off the ground. Open source RPA tools are publicly accessible with source code anyone can inspect and modify, allowing users to continuously improve the framework. With free open source RPA tools, any user can create their own automations at no cost. This solution, while budget-friendly, still may seem intimidating to non-developers. How does the average business user go about creating their own personal automations? While many open source RPA tools are more developer-focused, several are low- or no-code platforms that prioritize ease of use to support business users as well as developers.
Taskt, an open source project built on the .NET framework, is free for non-commercial and commercial use and has various "distributables" in which independent developers make contributions to the codebase and create their own "forks" or "distributables" to differentiate their focus on specific capabilities of the tool. OpenBots Studio, for example, is a codeless FAOS RPA tool based on the Taskt platform offering enterprise-grade automation capabilities comparable to those of commercial tools.
OpenBots Studio was designed for general enterprise consumption and allows users to create attended and unattended software bots. The tool allows users to click and drag from a menu of dozens of standard commands to build custom automations that interact with web and desktop applications, so workers can spend their time building functionality rather than writing lines of complex code. The platform is flexible, with industry use cases ranging from HR functions like payroll management, to finance, accounting, and tax processes like reporting and account reconciliation, to CRM integration for marketing, back-office email and form processing, and transferring data between various systems and applications.
One reason behind OpenBots Studio's enterprise popularity is the transparency and insight into how the automation runs via the tool's process debugger window, which indicates whether the automation ran successfully, and if not, which steps failed to execute properly. And since independent developers are constantly making contributions to the codebase, users can easily open an issue in the community GitHub or directly on the OpenBots forum if the tool is missing a feature they need. This democratized, community-driven development, and the speed of innovation it affords, is another reason business users and developers alike have found value in using OpenBots Studio.
Ultimately, the benefits afforded by RPA appeal to businesses of all sizes and should be accessible to any who seek to improve their business processes. While small and medium-sized businesses have historically not been the most avid consumers of the technology, a trend has emerged over the last several years showing more SMBs adopting automation to modernize their operations and keep up with evolving market pressures. As the pandemic recedes and the global economy begins showing signs of recovery, RPA adoption is predicted to grow exponentially among mid-market organizations seeking to increase business agility and resilience. With enterprise-grade open source RPA tools freely available, businesses can reap the benefits of automation technology without feeling intimidated by software licensing costs or the pressure to commit to a vendor. Open source platforms are expected to play a larger role in the future of RPA, and the continued growth of the open source ecosystem is already leading to exponential innovation and enhancements, as evidenced by the latest OpenBots Studio release which offers several new community-developed browser commands, a sequence recorder, python capabilities, and data formatting features. Increased exposure and adoption by developers and business users alike will inevitably give way to an even more robust framework and support community, so businesses of all sizes can automate work with ease.